Removal of corporate directors before the expiration of their terms.
Can shareholders remove a director from the corporation?
In Corporate Law, only shareholders of the corporation can remove a director for cause before the expiration of his/her term. Board of Directors (or the "Board") cannot remove a director for cause unless the Certificate of Incorporation or the shareholder by laws permit Board to remove a director for cause.
"For cause" can occur for any action that is considered a grave misconduct such as violation of the corporation code of conduct or ethics policies, failure to follow corporation's by laws, rules, policies or regular practices, breach of a contract, violence or threatened violence, self-dealing, fraud, forgery, stealing corporation's money or property, falsifying records, arrest or conviction for some crimes etc.
Can a director be removed without cause?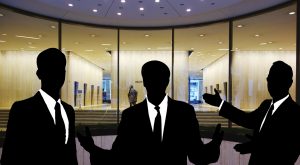 Only shareholders of the corporation can remove a director without cause and only when Certificate of Incorporation or by laws allow.
Can an individual director bind the corporation where there is a Board of Directors?
Individual directors are NOT agents of the corporation, so they have no power to bind the corporation to anything. Instead, the directors must act as a group.
There are only two ways in which the Board can take a valid act:
1- A board meeting or, 2- Unanimous written consent without meeting.
If the directors purport to take an act in some other way (i,e., individual conversations), what is the effect of such an "act"?
Any decision taken without board meeting or unanimous written consent without a meeting will be void unless ratified by a valid board act thereafter.
May corporate meeting be held in the place where the corporation is incorporated?
Corporate meetings can be held anywhere without regard to the original formation place.
Should directors be physically present at the meeting?
A meeting can be by conference call assuming everyone can hear all other participants.
Published by Metin Caglar, Esq./ Corporate Law Articles