The Supreme Court blocked President Obama's immigration Action
The U.S. Supreme Court on Thursday blocked President Barack Obama's plan to protect millions of immigrants in the country illegally from deportation.
The court's action broken the hopes of nearly 4 million illegal immigrants estimated to be covered by Obama's plan, which would have deferred deportation for those who have been in the country since 2010, have not committed any serious crimes and have family ties to U.S. citizens or others lawfully in the country.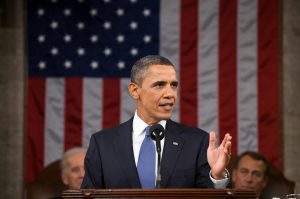 President Obama first announced his plan last November to grant up to 5 million unauthorized immigrants protection from deportation.However, it was quickly challenged in court by Republican-governed Texas and 25 other states that argued that Obama exceeded the powers granted to him by the U.S. Constitution by infringing upon the authority of Congress.
Who are affected by this decision?
The president's plan was expected to affect up to five million of unauthorized immigrant population, currently 11.4 million according to the Migration Policy Institute. It would create a new program of deferrals for approximately 4 million undocumented parents of American citizens or legal permanent residents who have been in the country for at least five years. Deferrals would include authorization to work and would be granted for three years at a time.
It would also expand a program unveiled in 2012 called Deferred Action for Childhood Arrivals (DACA) which allows young people who were brought into the country before January 2010 as children to apply for deportation deferrals and work permits.