APRIL 2017 NEWSLETTER- US IMMIGRATION NEWS AND UPDATES
DHS ANNOUNCEMENT FOR H-1B VISA FRAUD AND CHANGES IN H-1B PROGRAM
The U.S. Department of Homeland Security will look closely at any employer for hiring H-1B workers instead of Americans, and announcing plans to increase transparency on applicants and will increase site visits where employers have a relatively high ratio of H-1B workers.
USCIS has also recently announced changes to the H-1B visa program that entry-level computer programming jobs would no longer automatically qualify as a "specialty occupation," that is the main basis for H-1B eligibility.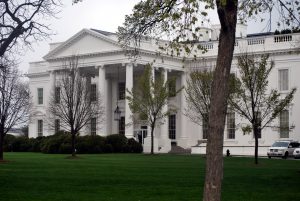 EB-5 LAWS UP FOR VOTE ON APRIL 28TH
According to a recent news article in the New York Times, Congress will not vote on changing the current threshold of $500,000 for investments involving both direct and indirect investments through Regional Centers that are located in high unemployment areas of US. It is expected that Congress will simply extend the current law for 3-6 months rather than vote to increase.
CURRENT IMMIGRATION CRACKDOWN
Attorney General Jeff Sessions has recently issued a memo for federal attorneys to consider prosecution of any individual who harbors undocumented immigrants. Especially close scrutiny is given for violent cases or those that involve transporting or shielding three or more undocumented immigrants.
NYPD ALERTS ICE TO ILLEGAL IMMIGRANTS' COURT DATES DESPITE NEW YORK BEING A 'SANCTUARY CITY'
As reported in the media, the NYPD has reportedly alerted federal immigration officials to illegal immigrants' appearances in criminal court despite Mayor Bill de Blasio's vow to remain a Sanctuary City. Although New York City has vowed to only alert immigration officials if an illegal immigrant is accused of a violent crime, the NYPD has reportedly alerted ICE of three individuals who had recently been arrested for non-violent misdemeanors.
U.S. LAWMAKERS INTRODUCE BILL TO LIMIT PHONE SEARCHES AT THE BORDER
Republican and Democratic lawmakers recently introduced a legislation that would require border agents to obtain a warrant before searching data held on electronic devices belonging to Americans.
The bill comes amid rising concern among civil liberties advocates about the effect on privacy of border searches of social media information, photos and email held on phones and laptops, which have grown in frequency in recent years and do not require a warrant. The "Protecting Data At the Border Act" would make it illegal for border officers to search or seize cellphones without probable cause.
SEATTLE SUES TRUMP ADMINISTRATION OVER 'SANCTUARY CITY' THREAT
Seattle City filed a lawsuit over President Trump's executive order threatening to cut off federal funding for cities offering to protect illegal immigrants. This comes after Sessions stated that the Justice Department plans to withhold up to $4.1 billion from "sanctuary cities" – a blanket term for many areas that refuse immigration agents' requests to detain immigrants who entered the U.S. illegally.
Seattle's lawsuit alleged that such policy violates the Tenth Amendment that the federal government cannot compel police department to enforce federal immigration law and puts as much as $155 million of the city's federal funding at stake.
CALIFORNIA SENATE PASSES 'SANCTUARY STATE' BILL
The California Senate has recently passed a "sanctuary state" bill which would prohibit state and local law enforcement agencies from using resources to investigate, detain, report or arrest persons for the purposes of immigration enforcement. In defense of the bill, Democrats have stated that California had to take a stand in defense of "hardworking" immigrants that have become part of the country's cultural and economic backbones.
LANDLORDS THREATEN UNDOCUMENTED TENANTS WITH DEPORTATION
There have been a growing number of reporting a troubling trend: Landlords exploiting the growing fear of immigration authorities to evict tenants, raise rents, and clear residents from gentrifying neighborhoods that cause chaos among communities.
OTHER IMMIGRATION NEWS AND UPDATES
In a letter to President Trump and top Congressional leaders Wednesday, nearly 1,500 economists extolled the economic benefits immigrants bring to the U.S. and urged Congress to "modernize" the country's immigration system.
Unarmed legal resident was shot in Chicago home after ICE agents raided his home to attempt to make an arrest. Family has stated that no family members are undocumented and family has lived in the home for the past 30 years.
New bill is introduced in Congress to block Immigration and Customs Enforcement officers from identifying as police officers that aims to thwart from wearing clothing labeled with the words "police," arguing that the practice is deceiving.
Judge: NYC can destroy papers linked to municipal ID program
New York City can destroy personal documents associated with its municipal identification program, a judge ruled Friday in a victory for city officials who have sought to protect cardholders from possible deportation, a victory in its fight to protect undocumented immigrants.