CONTRACT LAW 
Everyday individuals and businesses enter into some type of contracts, and usually contracts are not being properly documented in writing and people unreasonably rely on a hand shake or oral agreement that provides no protection most of the time. Even the contracts are put in writing, they may not satisfy the requirements of a valid contract under the laws because of poor drafting by an individual who doesn't properly trained to structure a legally binding contract that covers all aspects of the parties' agreement.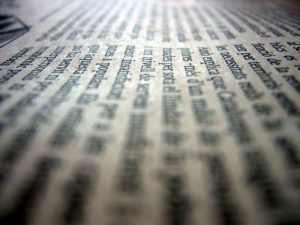 Contract formation may be very tricky, and if a contract is not properly written, the results for potential liability can be tremendous. Under New York Law, there are certain requirements for a valid and binding contract that non-lawyers may be unaware of. A contract is binding and enforceable if there is an offer, acceptance, consideration, mutual assent, an intent to be bound, and both sides agree on all of the essential terms.  A well written contract can help you prove the formation, terms and conditions of the contract in court. Without a written contract, your legal standing may be based purely on an oral agreement which often gives you a weak standing or no standing at all.
Under NY law and Uniform Commercial Code (UCC) certain contracts must be in writing to be enforceable such as a contract for the sale of goods of $500 or more, purchase or sale of a real property, leases, purchase or sale of a business, purchase or sale of personal property (cars, equipment, etc.,) business partnership, corporate mergers, settlement agreements for disputes involving money or personal rights, liability for events, commercial spaces and private property etc.
A well written contract can also prevent from encountering ambiguities in contracts as indefinite terms in a contract can be the cause for conflict or litigation.
At Caglar Law firm, P.C., we believe a properly drafted contract can address issues and avoid disputes arising from uncertainties, allowing you and your company to focus on your core business operations.
With the knowledge all of the ins and outs of contract formation, Caglar Law Firm can draft the right contract for you that protects your interest to the fullest extent possible.
Below is a sample of the types of agreements that our law firm may assist you in negotiating, drafting, reviewing, and enforcing:
General Business Contracts
License Agreement
Service Agreement
Purchase Agreement
Release
Assignment of Contract
Franchise Agreement
Loan Agreement
Promissory Note
Stock Purchase Agreement
Consultant Agreements
Professional Services Agreements
Management Agreements
Software As a Service and

 

Development Agreements
Software Agreements
Technology Agreements
Website Agreements (e.g. terms and conditions and privacy policies)
Indemnity Agreements
Operating Agreements
Covenant Not to Sue
Settlement Agreements
Partnership Agreements
Joint Venture Agreements
Guarantee Agreements
Security Agreements
Employment Related Contracts
Employment Agreement
Partner Non-compete Agreement
Independent Contractor Agreement
Stock Option Agreement
Consulting Agreement
Distributor Agreement
Sales Commission Agreement
Confidentiality Agreement
Nondisclosure Agreement
Employment Separation Agreement
Please call (646) 452 7077 for your contract related issues, concerns and problems or visit us our firm at 1177 Avenue of the Americas, 5th Fl. Suite 5101, New York NY 10036.