Business startup services
When making a decision about the type of business to form, there are several criteria you need to evaluate.
Legal liability, asset protection and creditor protection. To make sure your business structure provides you the maximum protection from legal liabilities.
Tax implications. Based on the individual situation and goals of the business, the type of entity you chose should be able to afford you tax advantages or at least minimize the amount of taxes you must pay.
Cost of formation and ongoing record keeping. Costs associated with incorporation as well as costs of record-keeping and paperwork should be at reasonable and manageable levels.
Flexibility. Your goal should be to maximize the flexibility of the ownership structure by considering the unique needs of your business.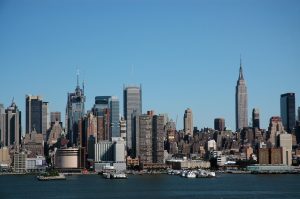 In order to enjoy all of these benefits, small business legal services, it is critical that you choose the right type of entity for your business and all ongoing business formalities are complied with.
Caglar Law Firm PC can assist you on the various options available for your business and the tax implications of those options.
From the very beginning until legal existence of your business, we will handle all aspects of the business formation, small business legal services. In addition, we will continue to counsel and advise you on an ongoing basis to ensure all corporate formalities are complied with.
Our business formation services include, but are not limited to, the following:
Corporations
S Corporations
Limited liability companies (LLCs)
Partnerships (Including PCs and PLLCs)
Limited liability partnerships (LLPs)
Limited partnerships (LPs)
Non-profit corporations
Title holding corporations
Buying and selling businesses
We can assist in buying or selling a business, negotiation of terms, advising on the structure of the transaction, drafting, reviewing and negotiating buy-sell agreements, stock purchase, transfer of membership agreements etc.
We also assist in the following areas:
Preparing all organizational documents, e.g. articles of incorporation, bylaws, operating agreements, stock certificates etc.
Obtaining tax identification number (EIN)
Filing annual reports
Business mergers, acquisitions
Dissolution of a business
Business tax strategies
Business franchises
Obtaining trademark, service mark, patent, copyright
Preparation and review of business agreements
We review, draft and negotiate agreements related to various business activities, including:
Asset Purchase Agreements
Operating Agreements
Membership Interest Agreements
Shareholder Agreements
Stock Purchase Agreements
Service Contracts
Employment Contracts
Business Licenses & Permits for Your Business
Before you open your doors for business, it is very important that you have all the licenses and permits you need to make your business legal. Depending on your business situation, you should apply and obtain all necessary federal, state, and local licenses and permits as a first step to get started on your new venture. If your business doesn't comply with licensing requirements sooner or later you will face significant fines, penalties, and even business closures.
We offer following small business legal services:
Preparing, applying and obtaining business licenses and permits.
Providing licensing/permit compliance at federal, state and local level.
Conducting  researches whether any license or permit is required for your contemplated business.
Completing renewals of your business's license and or permit.